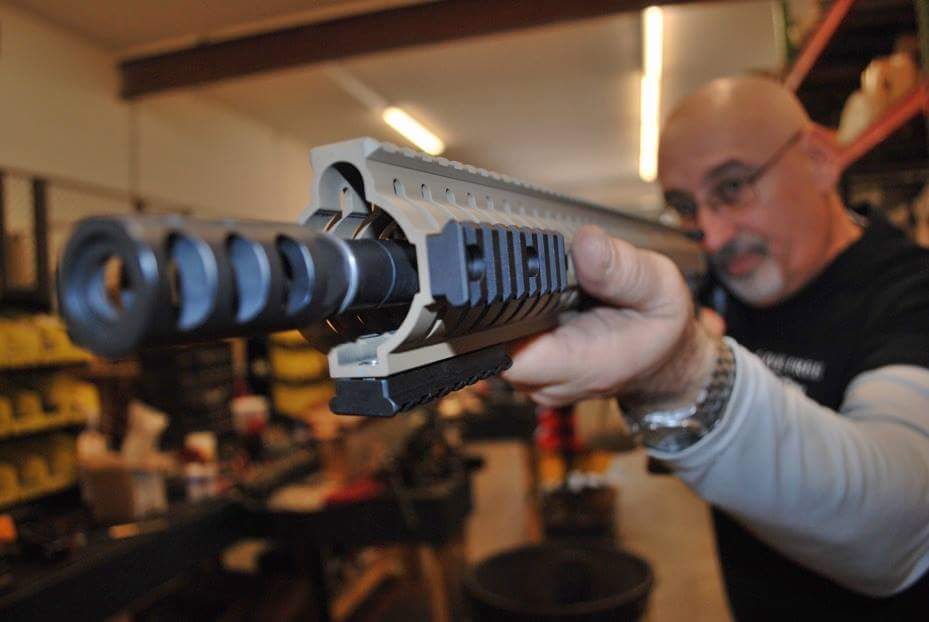 Thank you Live Free Armory!
My name is Amaury Murgado, and I am Live Free Insider's blogger. The about me section gives you some more information about me, but for this brief introduction, suffice to say I am retired from the Army Reserve, a retired lieutenant from the Osceola County Sheriff's Office (FL), and a published author with over 140 articles to my credit. I have a lot of time under my belt working with and teaching about firearms. For example, one of my projects at the sheriff's office was placing an  AR15s SBR in every Motor Unit's Harley. It required developing a special bracket and conducting specialized training for the motor unit officers. In short, a much-needed addition to their bag of tricks and I had a lot of fun getting them there. It didn't hurt that I was a part-time motor officer myself, and I got to train and carry one as well.
I want to thank Live Free Armory for giving me this opportunity to write a blog for them. Though they appreciate my armorer/builder skills, they appreciate my military and law enforcement background, coupled with writing capabilities more.  The owners of Live Free Armory (Cris Riedeman and Colby Santaw) have assured me that I have a free hand to write about any firearms related topic I want. This is great for me but might end up being a bit scary for them. To be clear, the views expressed here are my own and not necessarily those of the owners or employees.
Let's Talk
Let's face it…who doesn't have a favorite round, firearm, or firearm related opinion? Right or wrong, who cares! Let's talk about it anyway and learn from the experience. The purpose of this blog is to educate, work through issues, and provide quality information for decision-making. Along the way, I hope to introduce you to Live Free Armory and their products, but if you don't end up buying from us, that's OK. We are still here to help you navigate through your firearms journey.