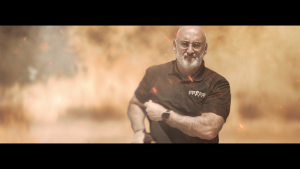 Soldier, Law Enforcement Officer, Instructor, Writer.
Amaury Murgado is the creator and author of the blog. He has a military, law enforcement, and instructor background. After 22 years of combined active and reserve service, Amaury retired as a master sergeant from the Army Reserve in 1999. He has been a certified law enforcement officer in the State of Florida since 1984. Amaury retired a lieutenant from the Osceola County Sheriff's Office in 2015. he recently retired from teaching at the Criminal Justice Academy of Osceola, which is affiliated with Osceola Technical College.
Humble Beginnings
A mutual friend introduced Amaury to the two owners of Life Free Armory. What started out as a friendly conversation soon turned into a job interview. The owners' vision for the future left a lasting impression on Amaury. Wanting a new challenge he started working for Live Free Armory as a part-time armorer/builder in 2016. Since then, he has held various full-time positions within the company. Amaury worked his way up to operations manager where he is helping keep the owners' vision on track.
Published Author
Amaury started writing in his 20s. He has over 160 published articles in law enforcement, security, and martial arts magazines. He has written for Law and Order Magazine, Police and Security News, Black Belt Magazine, Inside Kung Fu Magazine, and Tae Kwon Do Times, just to name a few. He is a former longtime columnist for Police Magazine and is currently is listed as a contributing editor.
The Right Man for the Job
Simply put, Amaury enjoys writing and working at Live Free Armory. His background and experience make him a perfect fit to write for Live Free Insider. He can be contacted at murgado.a@livefreearmory.com.